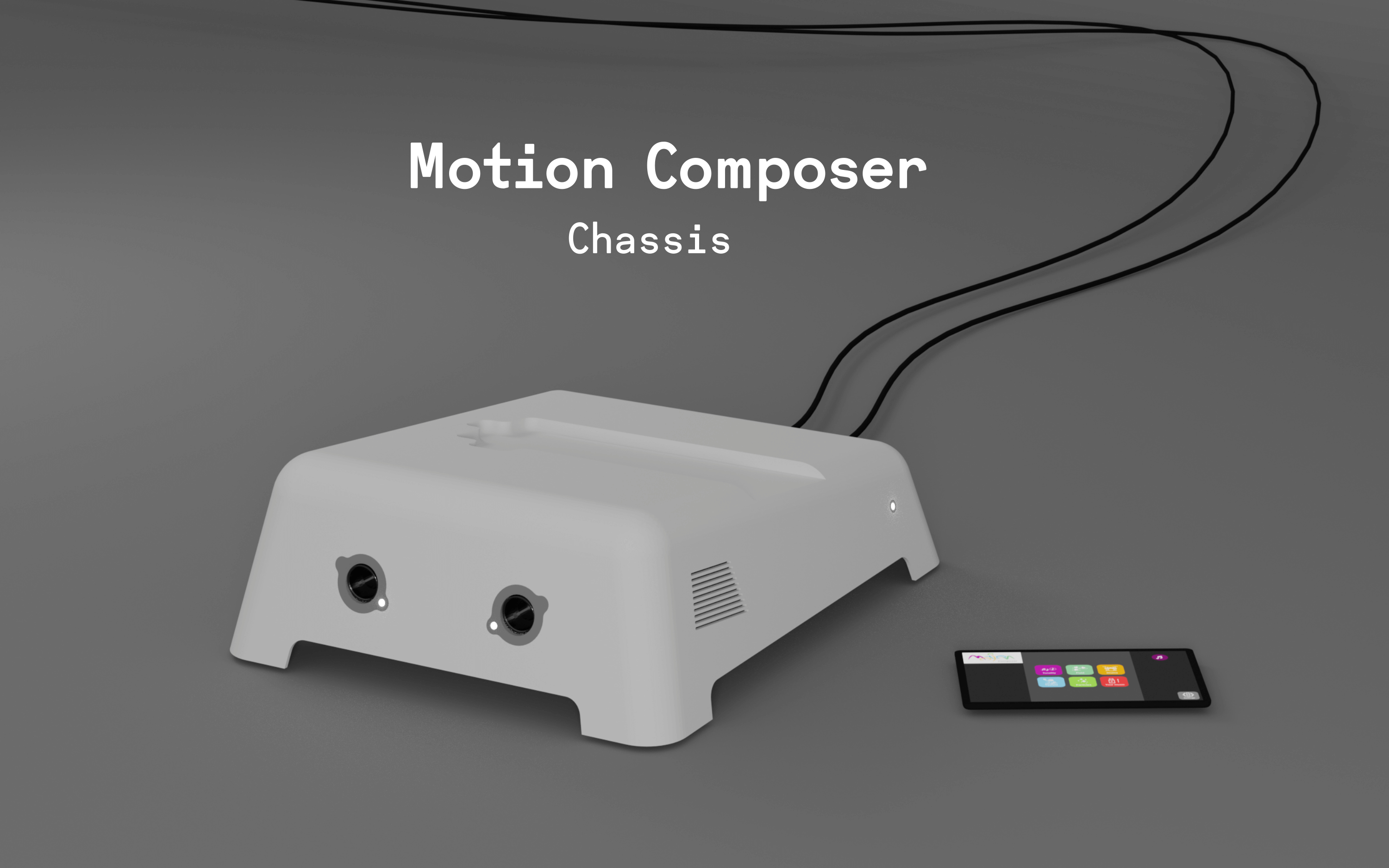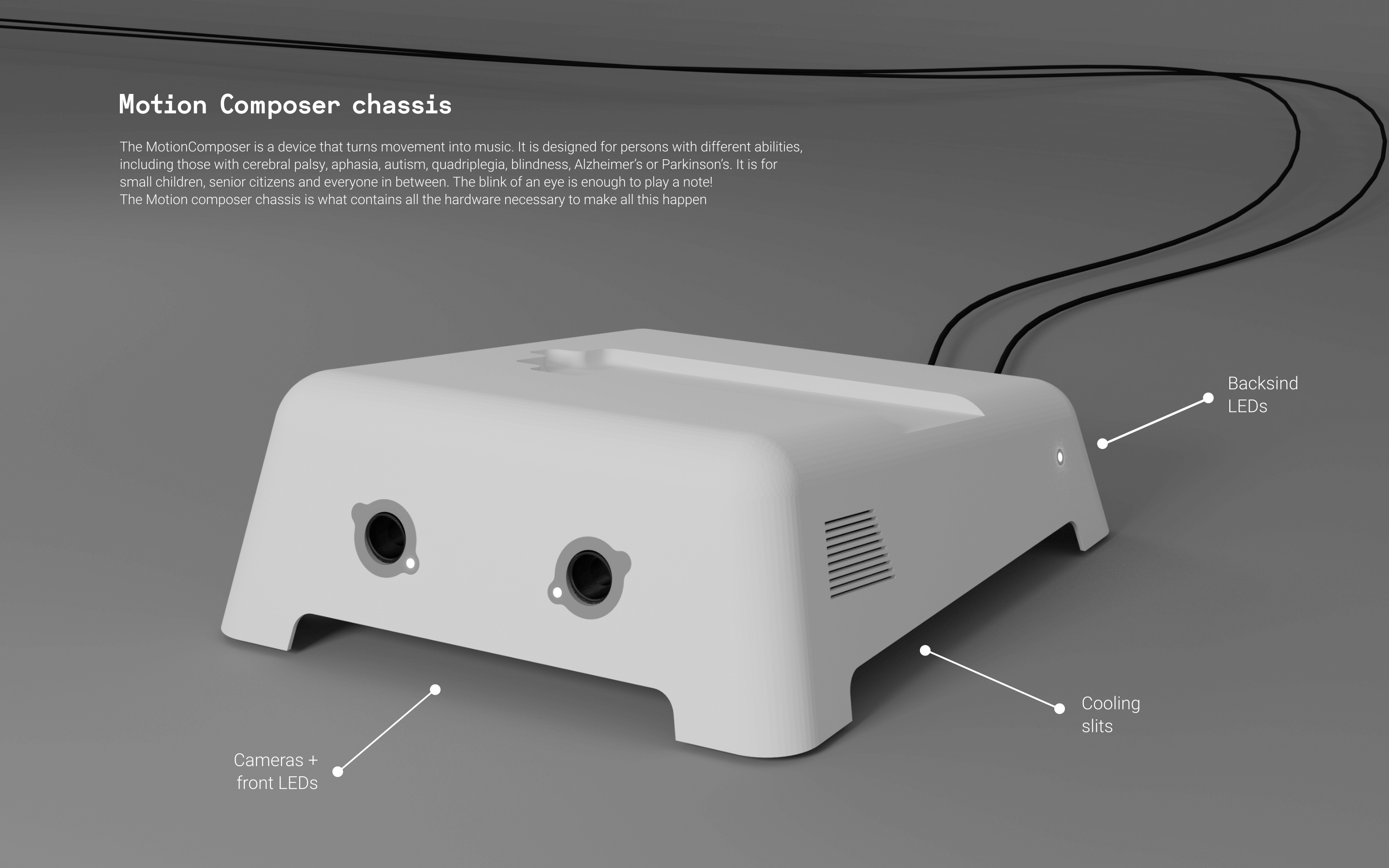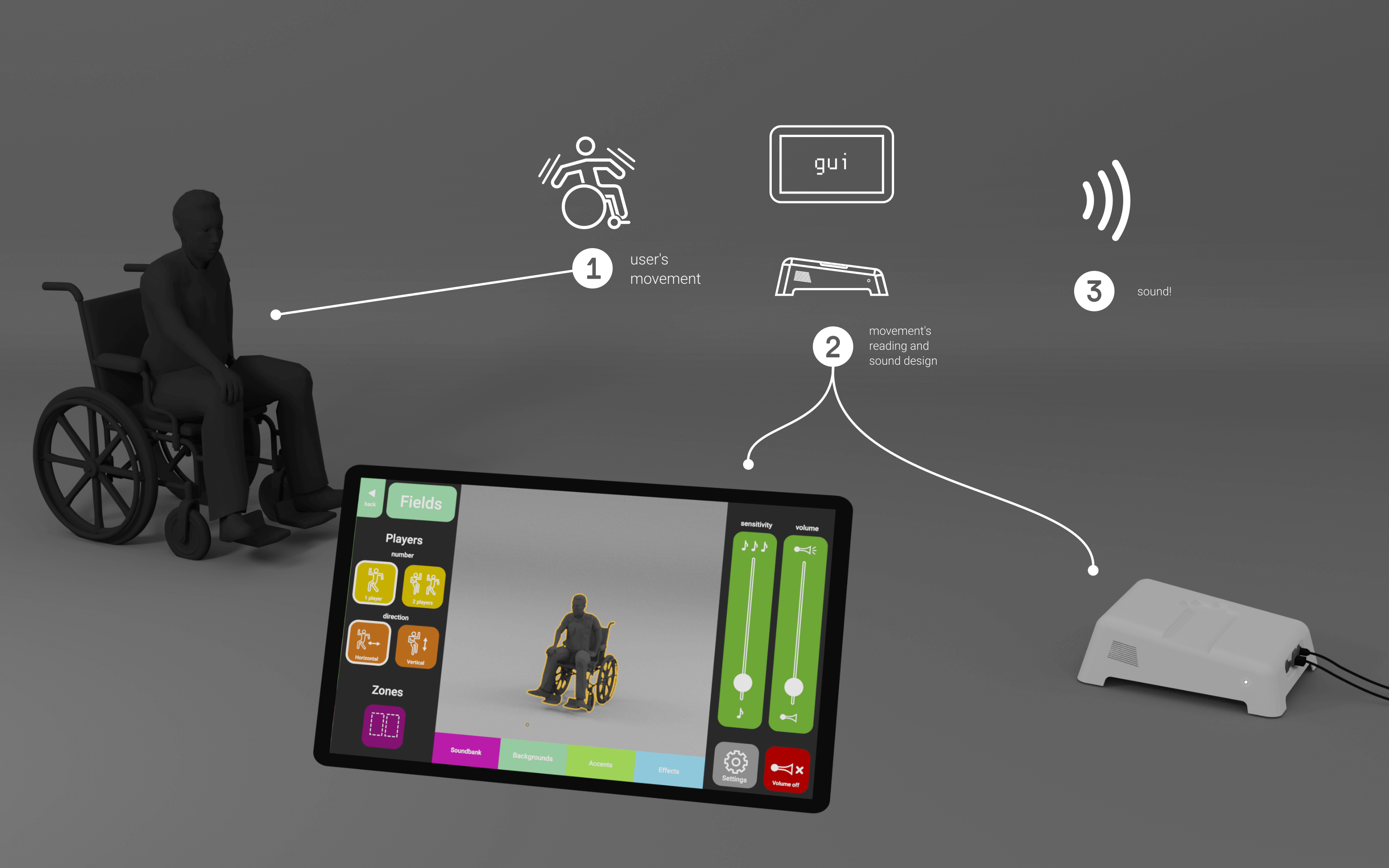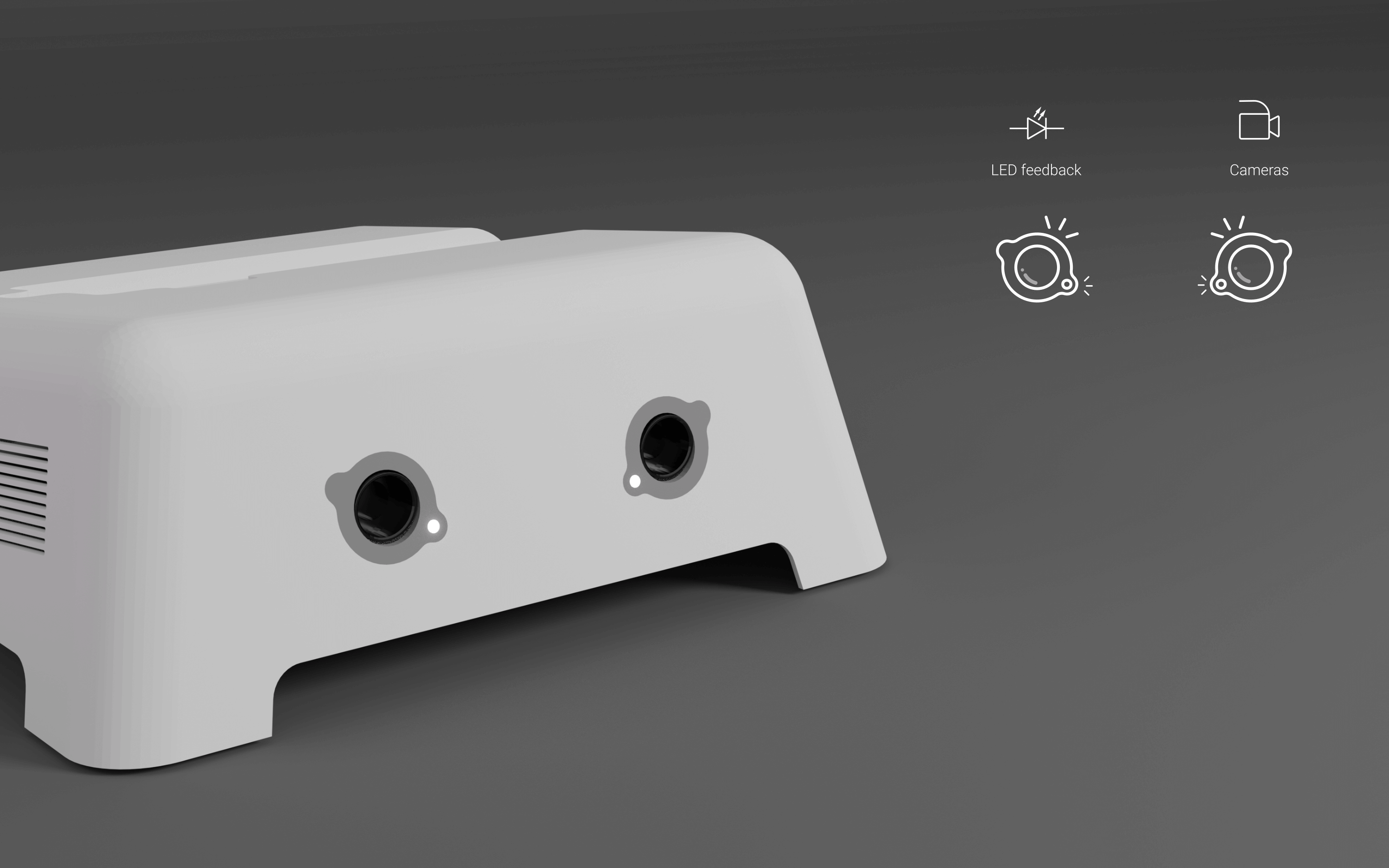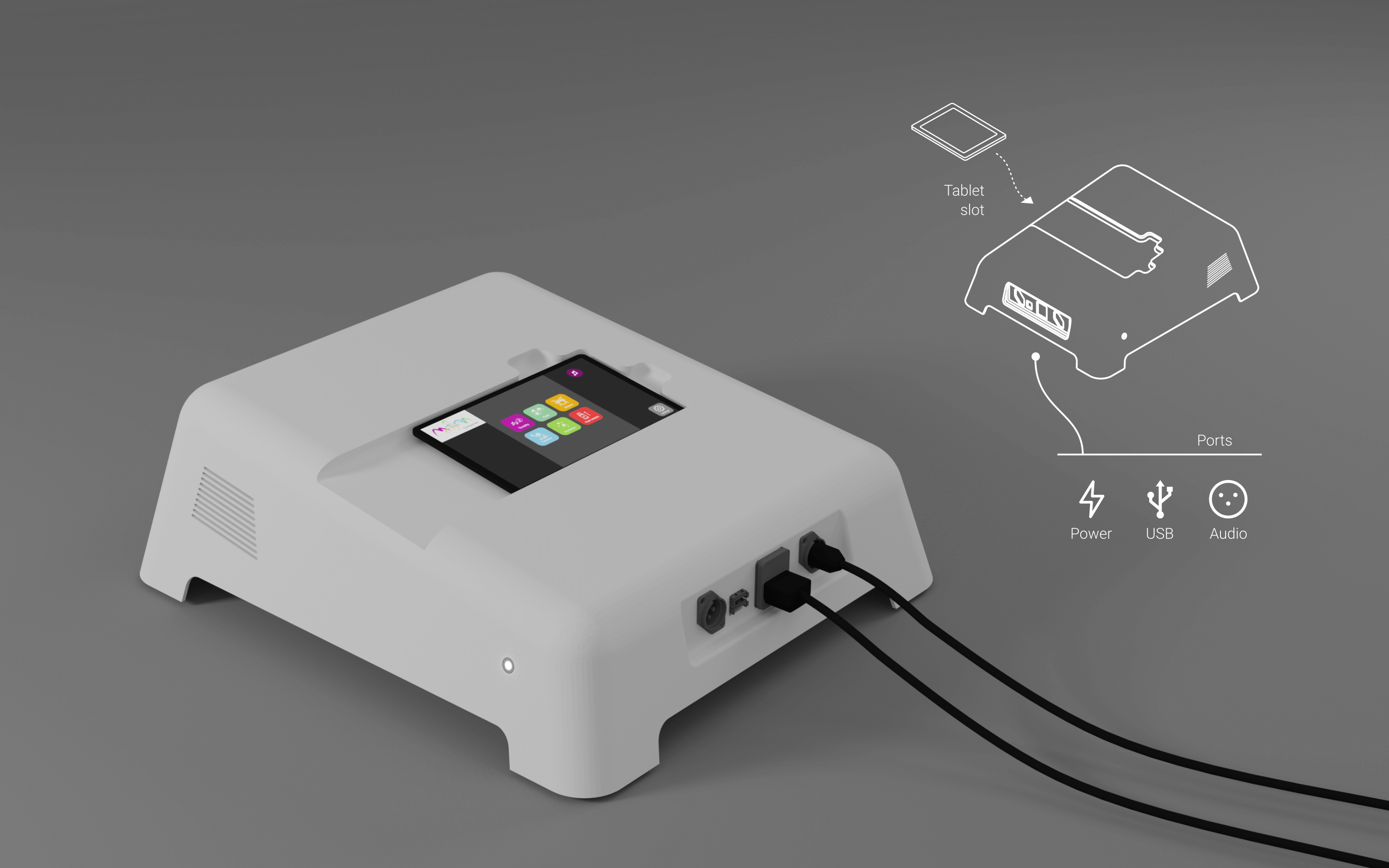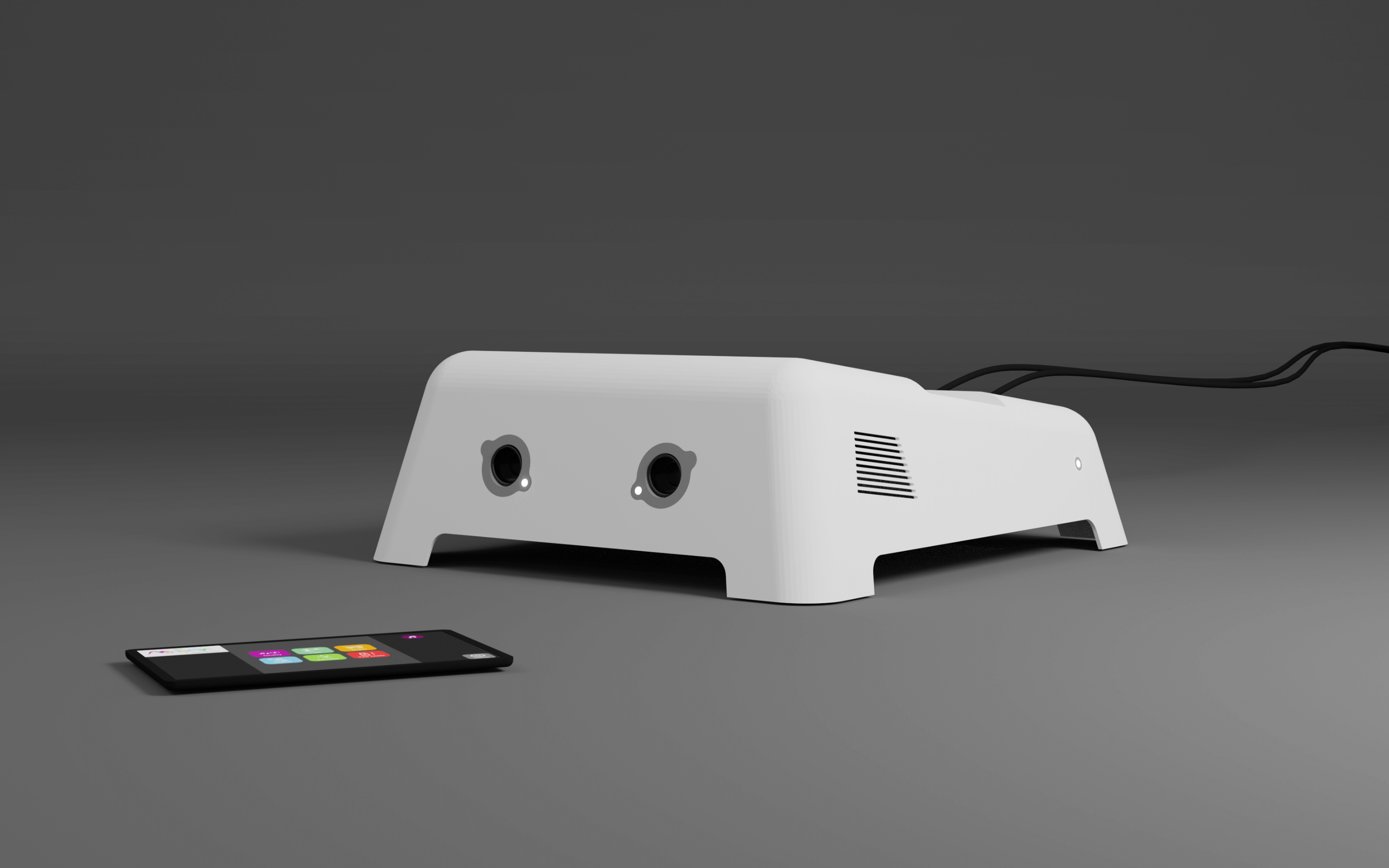 Introducing MotionComposer from MotionComposer on Vimeo.
Motion Composer Chassis
made in collaboration with Fraunhofer , Fusion System , and Lucas
The MotionComposer is a device that turns movement into music. It is designed for persons with different abilities, including those with cerebral palsy, aphasia, autism, quadriplegia, blindness, Alzheimer's or Parkinson's. It is for small children, senior citizens and everyone in between. The blink of an eye is enough to play a note!.
For this project I designed the chassis that contains the CPU, the cameras and all the hardware that is necessary. The main driver to design this chassis was to design a device that is playful and captivating at the same time. A particular attention was given to the "eyes" in front of the device.
More info can be foundHere