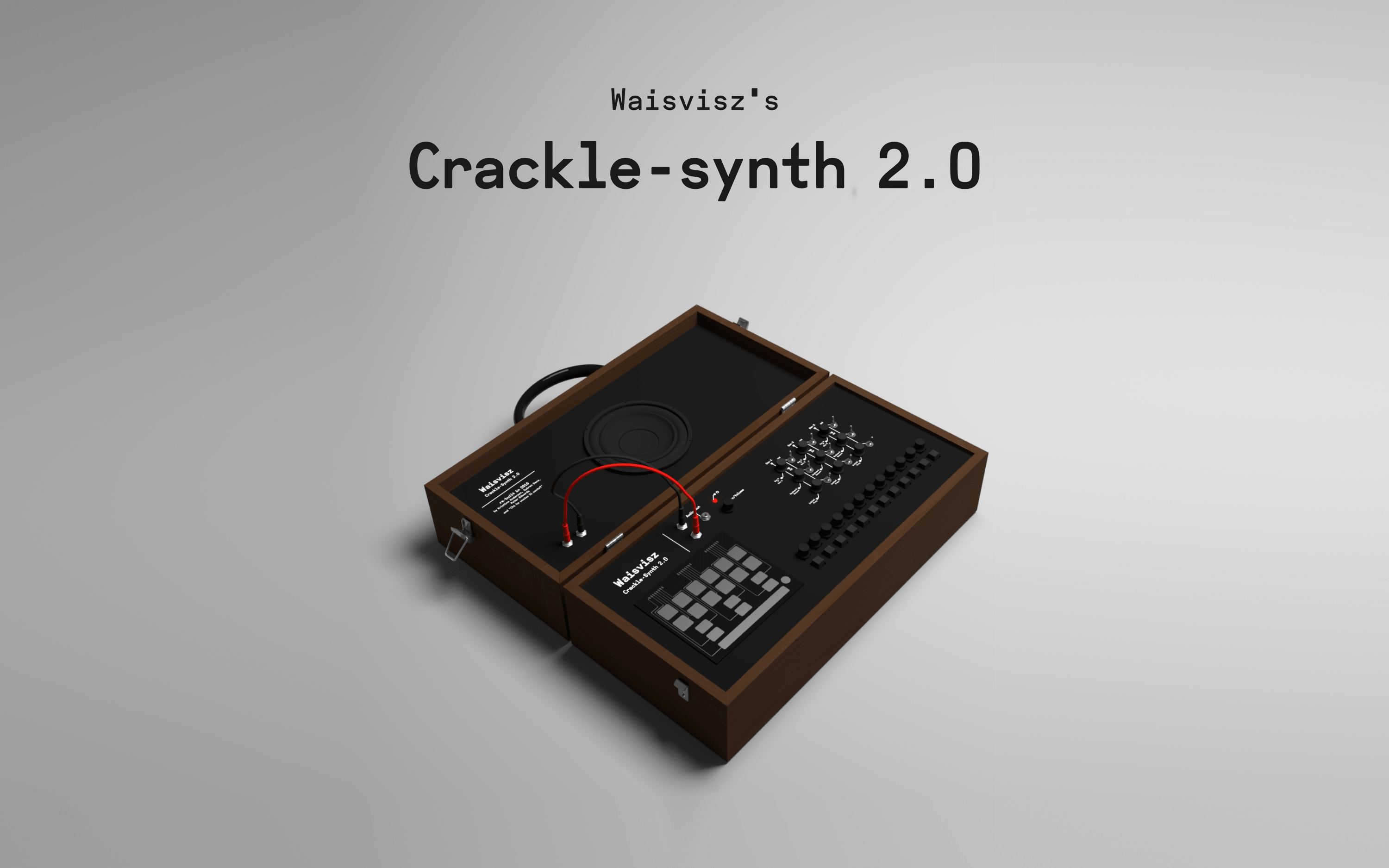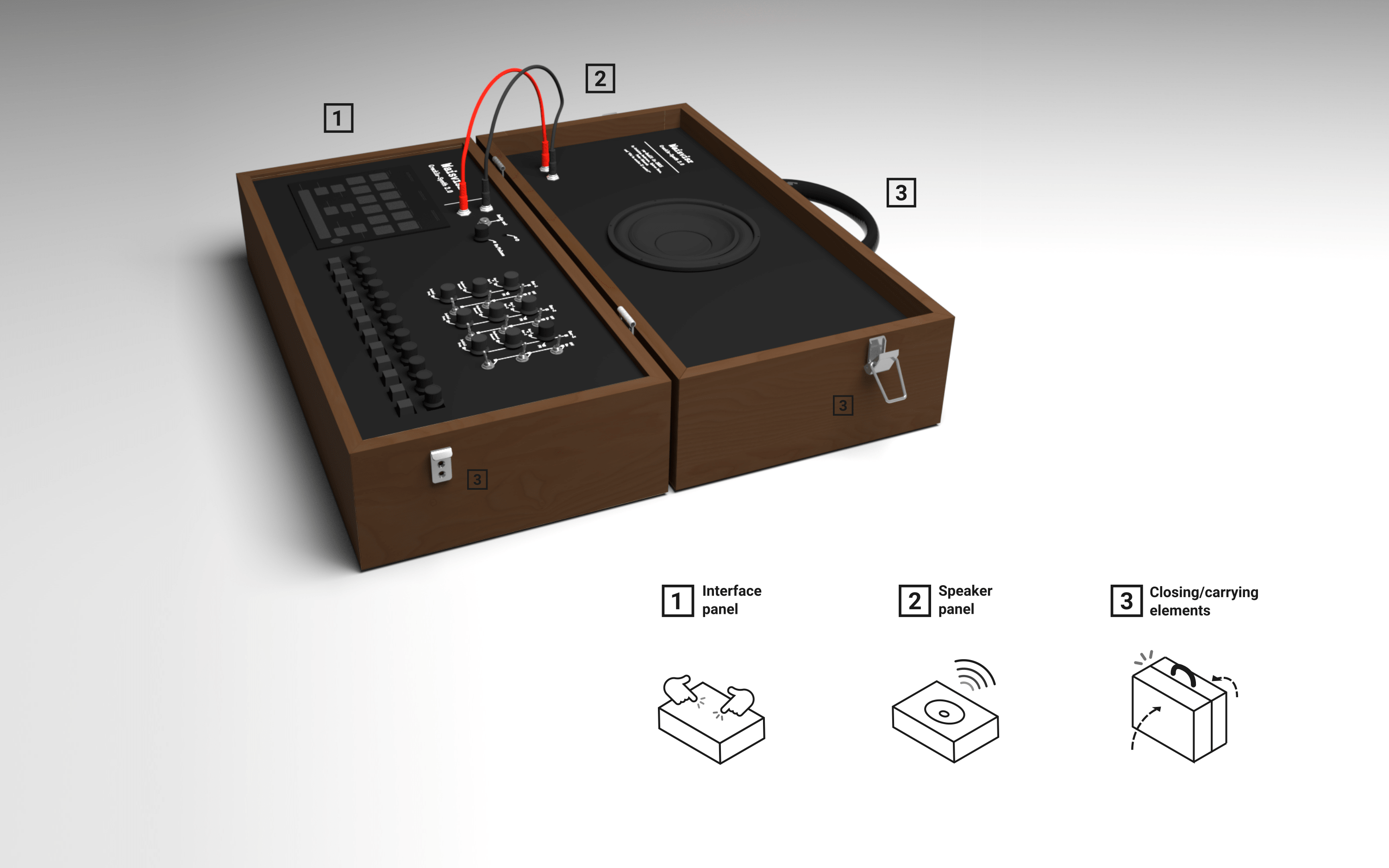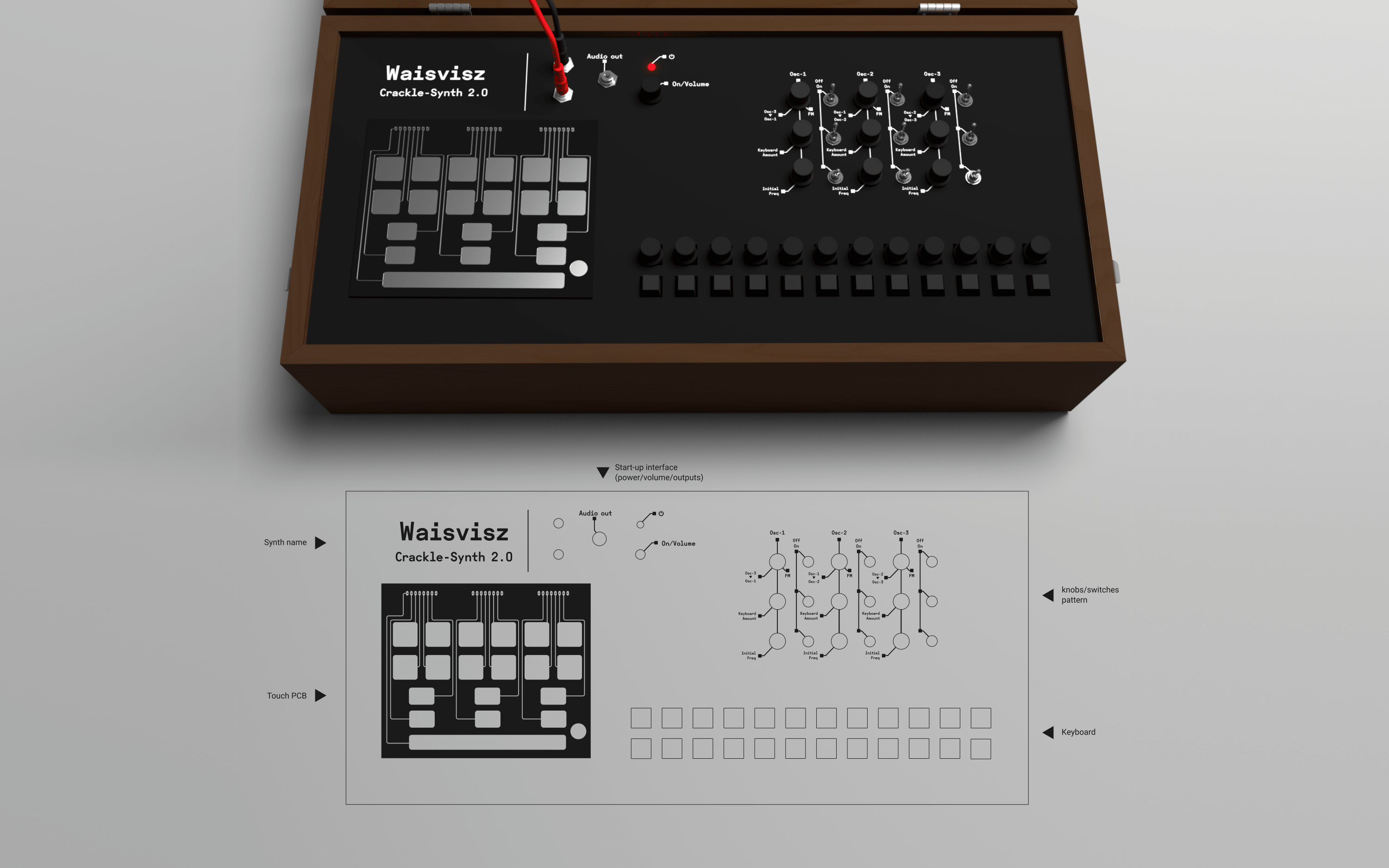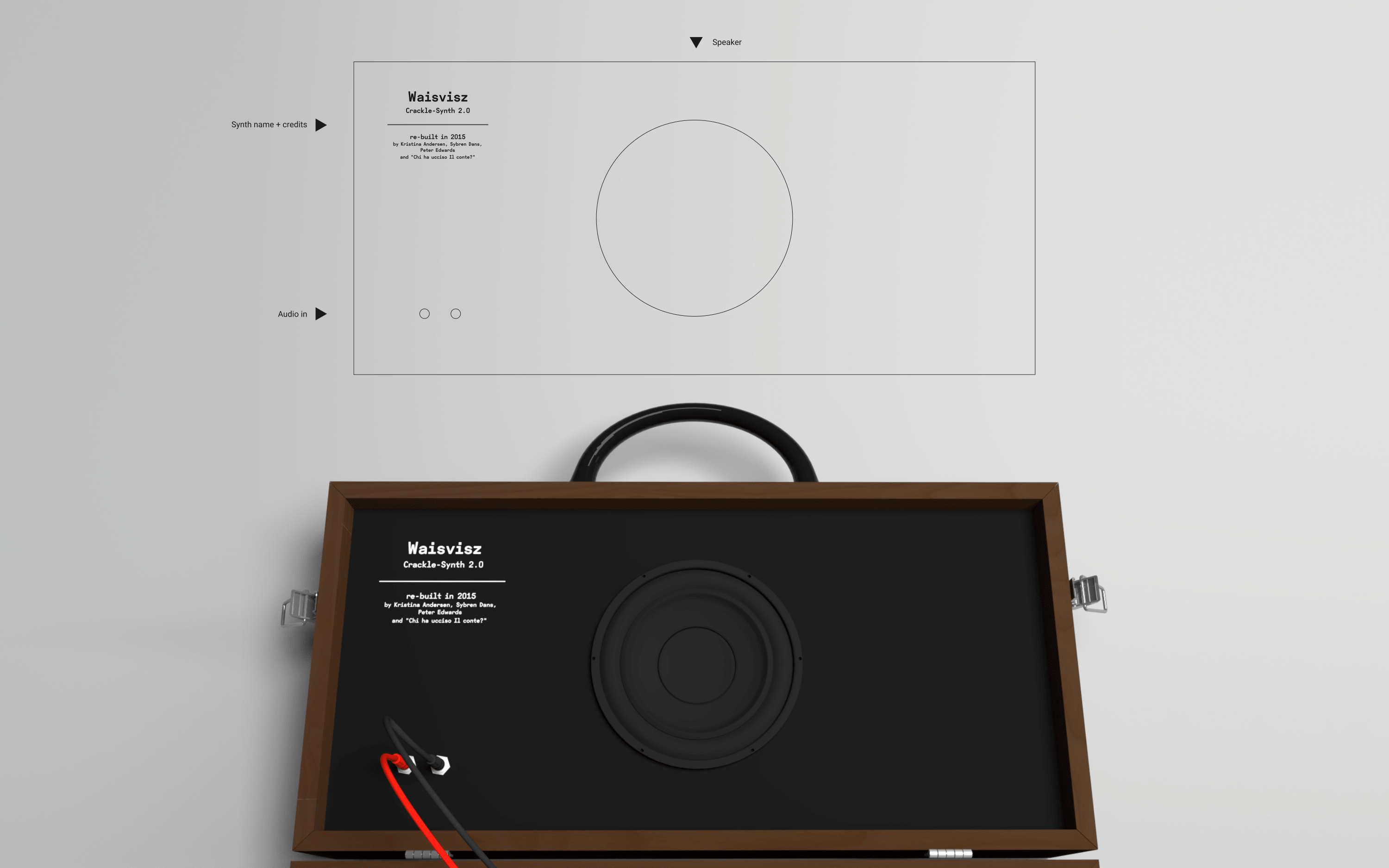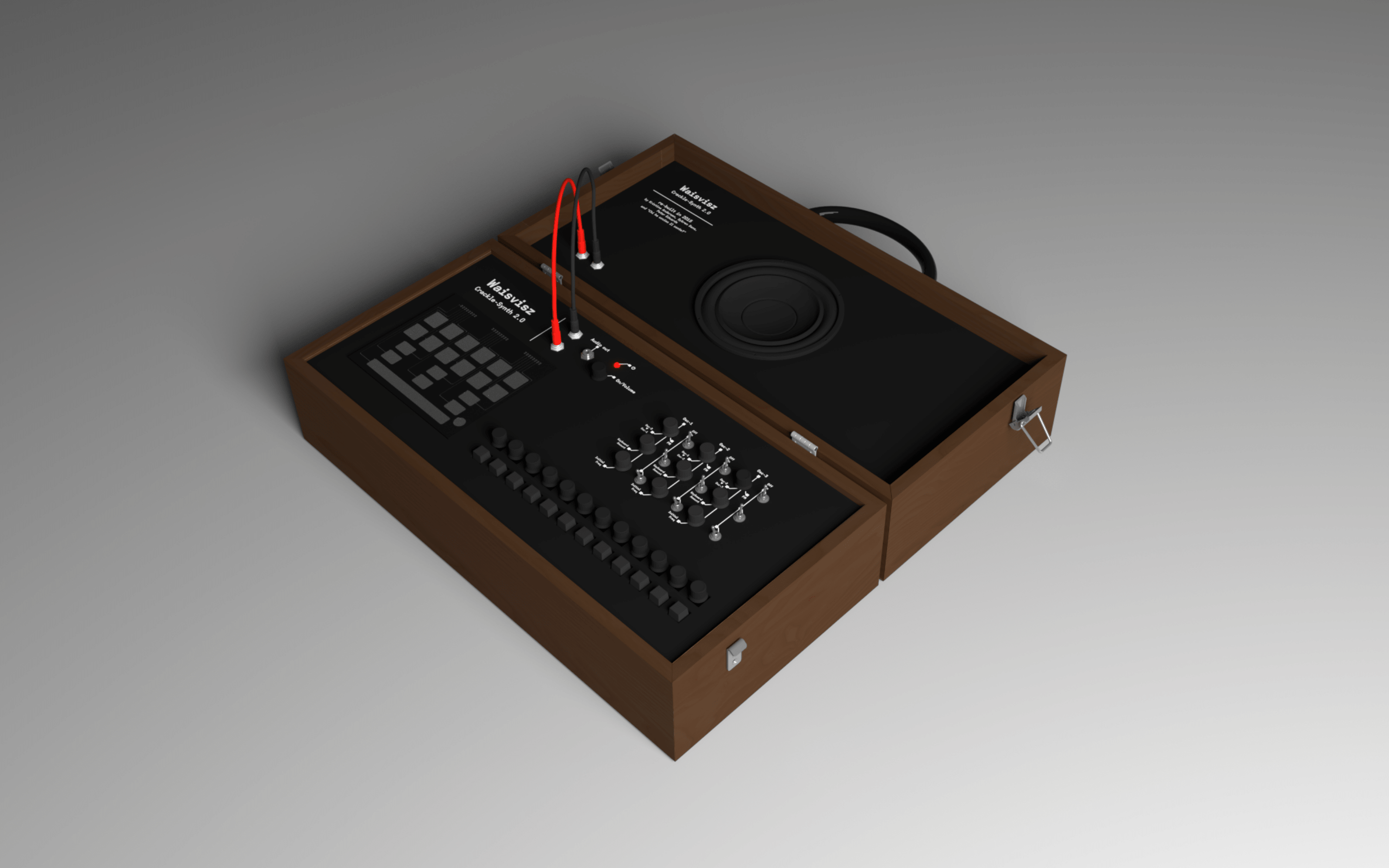 Crackle Synth 2.0
Crackle Synth 2.0 is the name of the design research centered on Michel Waisvisz's 1970s electronic musical instrument the crackle synth.
The research was part of project Remaking Crackle
The objective of this project was to place this historical instrument in our current technical and cultural context. The original instrument was analysed and subsequently various options for a contemporary approach to the electronic design were mapped. The design was examined, among other things, as is the part it may play in a modern musical line up.
My research mainly focused on defining a very essential volume, and then on the development of a very communicative interface. The new crackle synth is made out of two simple wooden boxes, covered on top by two panels of engraved poly carbonate where the interface and the speaker are placed. A handle and two clips are applied subsequently to the main volumes in order to maintain the possibility of folding and carrying around just like the original.
Some pictures of the design and fabrication process can be found here
Project "Remaking Crackle" was an initiative of Kristina Andersen and was developed in collaboration with Sybren Danz and Peter Edwards .
The prototype realized now belongs to the Lebanese artist Mazen Kerbaj